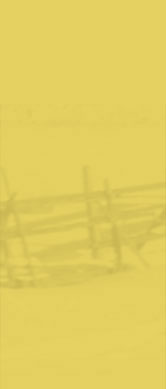 (WFYI is not responsible for incorrect links or information)
Books
A Frozen Hell By William Trotter - more info
The Winter War By Eloise Engle & Lauri Paananen - more info
Mannerheim: Marshall Of Finland By Stig Jagerskiold
The Memoirs Of Marshall Mannerheim: C.G. Mannerheim
The White Death By Allen F Chew
Tampellasta Patrieaan: 70 Vuotta Suomalaista Raskasta
Aseenvalmistuta : From Tampella To Patria - 70 Years Of Finnish Heavy Weapons By Vesa Toiven
Sotilaskäsiaseet Suomessa 1918 - 1988, 1 - 3 : Finnish Small Arms 1918-1988 Volumes 1-3 By Markku Palokangas
Itsenäisen Suomen Kenttätykit 1918 - 1995. By Jyri Paulaharju
Soldier Under Three Flags: The Exploits Of Special Forces Captain Larry A Thorne By H.A. Gill III
Web Site Resources
Estonian Arms Dot Com - The Nordic Wars Forum
A site dedicated to the military history of Estonia but also hosting the Nordic Wars Forum. These forum boards detail the Finnish-Soviet wars of 1939-1944.
(The) Finnish Air Force
Details on the Finnish Air Force of the World War II Era.
Finnish Armor
Site with information on the Finnish armored forces.
(The) Finnish Defense Forces
The offical site of the FDF. In their links section one will find sites of Finnish history and a number of military museums.
Finland In World War II: A good site with overviews of the Finnish struggles as well as an outstanding links page.
(The) Finnish Navy
The Finnish Navy of the World War II Era.
(The) Home Page Of Mannerheim
Mannerheim's life and his work in great detail.
Kev Os 4 Finnish Re-enactor Site
The Web site of the only American based Finnish Winter War re-enactors. The site also has sections dealing with Finnish military history and an outstanding wartime photo gallery, Finnish Army wartime photos with information on the Winter and Continuation wars. This Web site link gives background information about the Lotta Svärd
(The) Mannerheim Line
Background information about the Winter War with information about battles, maps and diary entries of Finnish and Soviet soldiers
MastersWork Media
Learn about the making of the Fire and Ice: The Winter War of Finland and Russia documentary
Military and War
Web site links to the Winter War
Mosin Nagant Dot Net - Gunboards.com
The largest and most detailed sites on the Internet regarding Finnish and Soviet issue arms. There are active discussion boards on Gunboards and featured on Mosin Nagant Dot Net are articles in place detailing Finnish issue gear such as tunics and helmets.
Reader's Companion to Military History
Discusses the influence of weather on war strategies
(The) Russian Battlefield:
Russian-Soviet military history site.
Virtual Finland, Your Window on Finland
Information on the lessons of the Winter War
Wikipedia, The Free Encyclopedia
Resource for information on communism and fascism
(The) Winter War
Telegrams from each day of the Winter War