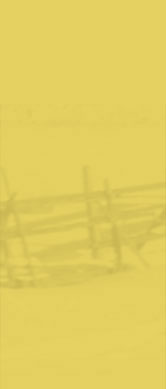 Bair Irincheev
Born in Leningrad (now St. Petersburg) in 1977. Master of Science of Stockholm University, Sweden (1999), Major in Business Administration. Master of Science of St Petersburg University (2003), Major in International Business. Researched battles of the Winter War and Finnish fortifications on the Karelian Isthmus since high school. Author of Mannerheim Line (www.mannerheim-line.com) webpages. Consultant to NTV documentary about Winter War (2002). Assistant coordinator of "I remember" project of Russian Ministry of Press, dedicated to collection of Soviet veteran narratives from World War II (www.iremember.ru).
Translator of "Tank Rider" by Evgeny Bessonov (Greenhill Books, 2002), "On the Roads of War" by Ivan Yakushin (Pen and Sword, 2005), "T-34 in action" (Pen and Sword, March 2006). Associate Producer of Fire and Ice: The Winter War of Finland and Russia documentary (2005).
Now works as an freelance researcher, translator and writer, runs his own travel agency in Finland arranging battlefield tours to the Karelian Isthmus and St Petersburg area (www.bair-travels.com). Lives in Helsinki and St Petersburg with his wife and son.
Marshall Kregel
Since the 1970's, Marshall Kregel has traveled all over the world spending many months studying culture and history in Asia and Europe. After studying Finnish war history for years, he designed and built the www.KevOs4.com website to spread the word about this amazing part of European history to readers in the U.S. His fulltime job is software support but in his spare time he works in his pottery studio, builds websites, and on sunny days, you might find him flying a small plane around Texas. He founded the Artists For Angels program in Dallas to raise money to create sports programs for cognitive challenged children and is president of the local Kiwanis Club.
He lives in Dallas with his wife, Connie, and is a proud new grandparent. Connie is teaching their grandchild to call him "Ukki" - the Finnish familiar for Granddad.
Brent Snodgrass
Brent Snodgrass' interest in Finland began with the collection of small arms, tunics, helmets, and issue equipment of the region. This interest grew into 12 years of both researching Finnish military history and furthering his study collection of Finnish military items. Brent is the USA Group Leader of Battletours which directs battlefield tours of Finland, the Baltic States, and Russia. He is also the owner of Gunboards.com and Mosin Nagant.net which are sites dealing with Finnish-Russian-Soviet small arms. At the 2005 Grand FinnFest heritage event in Marquette, Michigan Brent was a featured speaker on Finnish military history and the Soviet attacks in June of 1944.
William Trotter
text
Jarkko Vihavainen
Text